CRANESAFE (NS) LTD. is a Nova Scotia (Canada) based
company that provides consulting and supervision as well as
training and testing for crane or hoist operators and riggers.
Machinery moving and general hoisting jobs are taken on as
time permits.                                                                                    
Please push menu buttons to find out more or contact us.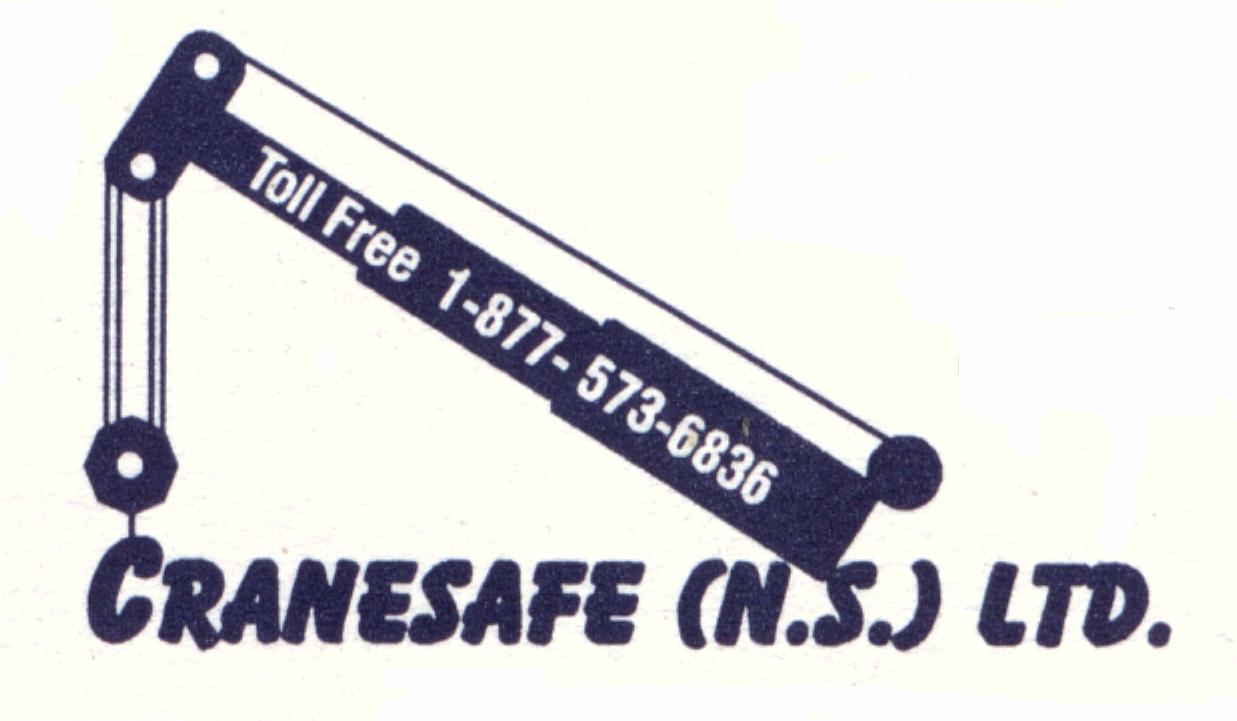 CRANESAFE (NS) LTD.
P.O. Box 383,
Truro, NS. B2N 5C5
ph: 902-548-2285
cell: 902-890-2212
e-mail: carson@cranesafe.ca

last update May1,2005.